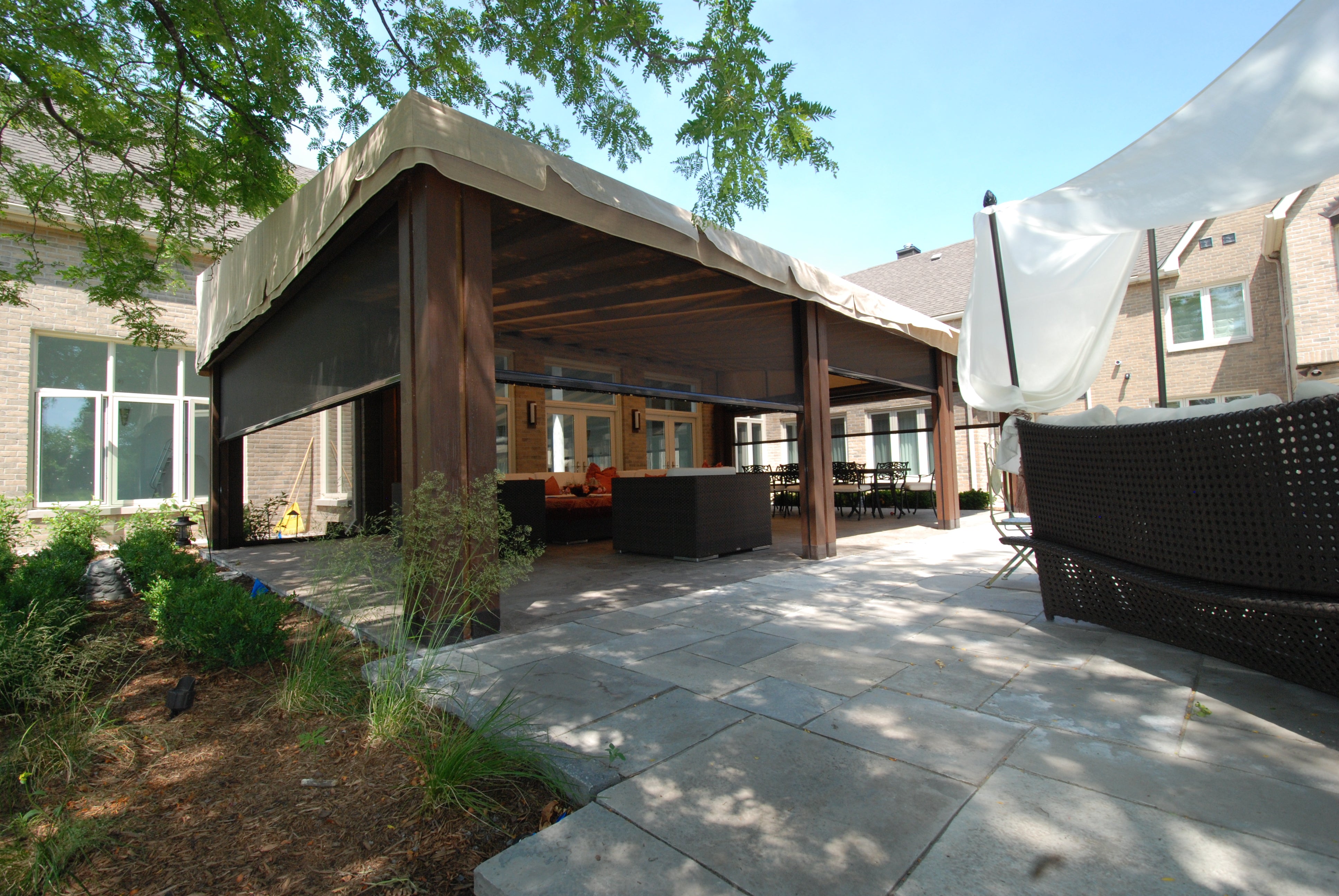 Ottawa Retractable Screens Experts
Retractable Screens
• Ventosol:
Ventosol stands for modern and solid shading for facades and has a wide range of uses. The SIR System (Soft Integrated Retaining System), which works like a zip, guarantees maximum stability of the internal fabric guidance system. Ventosol awnings withstands strong winds (120km/h*).

The elegant, slightly rounded box of the Ventosol awning is self-supporting. Various fixing options allow the structure to be fixed to walls or in recesses. Operated by crank-handle or optional electric motor.

* Wind protection up to 120 km/h depending on dimensions and location

• Universal:
The Universal vertical awning models, with three different lateral guides, do credit to their name. The choice between aluminum guide rails, stainless steel wires and chrome steel rod guides offers architects a wide range of options. Compact construction and an elegant box make this suitable for balconies and conservatories as well as serving as a design element in modern facade architecture. Universal awnings can be installed on walls or ceilings. Both models use the same technology.

The awnings are operated either by a gear and crank-handle or an optional electric motor. Several awnings can be linked together. The wide choice of fabrics provides the right choice for every application.

Get Started
View Some of Our Work
Retractable Screens Gallery